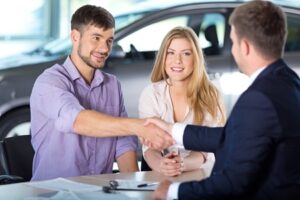 Every year, there are more than 40 million people who purchase used cars across the U.S. Many of them choose to do it at what are called "buy here, pay here" used car dealerships. There are many benefits that you'll receive when you make a purchase at a "buy here, pay here" used car dealer. Take a look at several of those benefits below before making your way over to one of these dealers.
It'll allow you to get a loan quickly.
One of the worst parts about buying a car is sitting and waiting for a bank to approve your loan for it. It can make the car-buying process last a lot longer than it should. This won't ever be an issue at a "buy here, pay here" used car dealer. You can get approved for a loan almost immediately, so you can move on to the next part of the process.
It'll give you a chance to set your own terms.
Most "buy here, pay here" used car dealers allow their customers to set their own repayment terms when they purchase a car. This means that you can pay your car off quickly if you want or pay it off over a longer period of time based on what works for you. You can create a used car loan that is perfect for your specific needs.
It'll get you access to a good interest rate.
If you have bad credit and you apply for a loan through traditional lenders, they're likely going to give you a very high interest rate. "Buy here, pay here" used car dealers will try to get you the most competitive rate possible. They can also get you a loan without requiring a big down payment.
Would you like to see how convenient it is to work with a "buy here, pay here" used car dealer? Come down to 443 Auto Sales to see what we have in stock now and to apply for a loan. Or call us at 570-386-0443 today for more information on how "buy here, pay here" actually works.