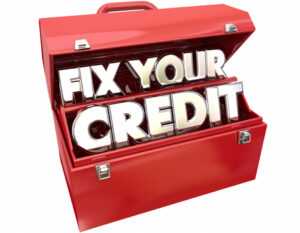 443 Auto Sales in Lehighton, PA, is a "buy here pay here" car dealer. Did you know that "buy here pay here" can help your credit situation?
How a Used Car Dealership Can Help Your Credit
Buy here pay here dealerships make sense for people who have no credit or even bad credit. In essence, dealerships like 443 Auto Sales are "one stop shops" where you can purchase a car as well as obtain financing, rather than trying to secure financing elsewhere. In other words, you don't have to seek out a third-party lender. You don't have to wait around to see if a bank approves your financing need(s).
Buy here pay here auto loans can actually help you build your credit. When you make your on-time payments, the dealership reports those to the major credit reporting agencies like Equifax on a regular basis– this way you're "in the system" and known for paying off your loan(s) on time.
Basically, buy here pay here dealerships like 443 Auto Sales become your financial partner, helping you get what you want and need– transportation– and working with you to help improve your overall financial situation.
So, if you're "credit-challenged," don't worry– you can still get approved. Approval standards are lower than what you'll find with traditional lenders. Also, the process is simple. The buying and financing process is completed when you drive off the lot– which is a lot faster than completing a traditional loan process (especially if you have bad credit).
Are you thinking of buying a used car? 443 Auto Sales has a handy credit application page, here: You can fill out the form online and it's submitted securely through 443's digital application process. Once we receive your information, we'll get back to you quickly and share with you financing options. You're also welcome to come to the dealership and fill out the application in person if you prefer. We're here to help you formulate the right payment plan for your budget.
443 Auto Sales is a reputable dealer with an outstanding selection of used cars. Please call 570-386-0443 with questions, or visit us at 2848 Blakeslee Blvd. in Lehighton, PA.